Deep thoughts about paper clips today.
I rarely use paper clips the way they are marketed to be used.
Paper clips are sold as a) a way to attach papers together, without b) damaging them.
But that's not actually true, in my experience.
If you want to attach a couple of papers securely, the papers will still show dents or marks from the paper clip. If you try to keep the pages undamaged by putting on the paper clip loosely, the pages frequently give the clip the slip, and hit the floor.
When I want to securely attach two or more pieces of paper together, I don't bother with paper clips. I reach for my stapler.
If it's other people's important papers and I have to be very careful with them, I might sigh and use a paper clip; but I'm more likely to put them in a document holder for good measure, to keep them pristine.
But you know where paper clips shine?
They make marvelous page markers in notebooks without ribbon markers (or, in my house, notebooks with useless, chewed-off ribbons thanks to our enthusiastic home shredder).
Here is my morning pages notebook, with a paper clip marking the blank pages I'll start writing in, tomorrow morning.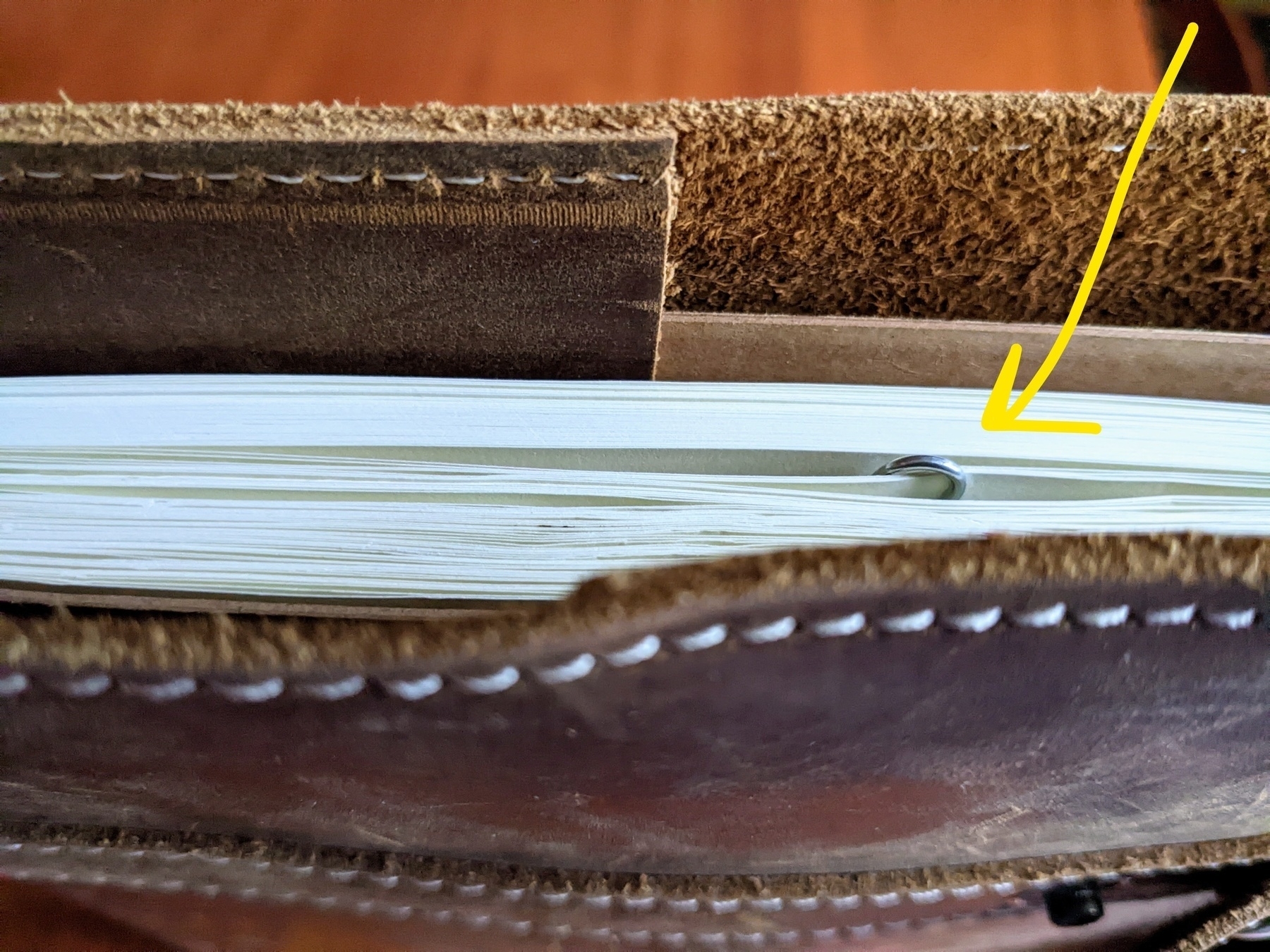 If you look around, you can find some nifty paper clips to play with.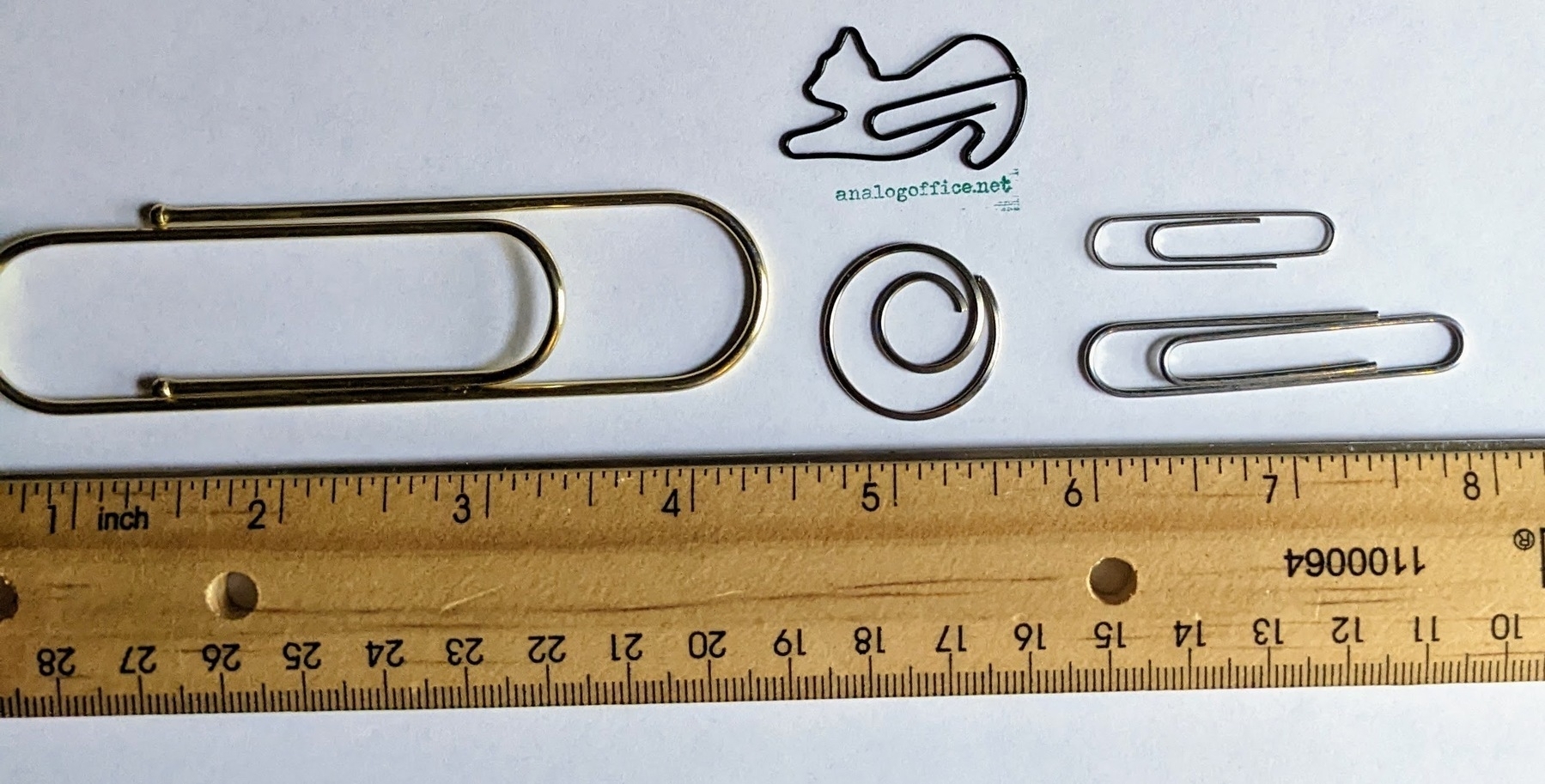 The set of cat-shaped paper clips was a much-loved Christmas gift; I use them for page markers in my meeting notebook.
You can also test your hand-eye coordination by making one of these: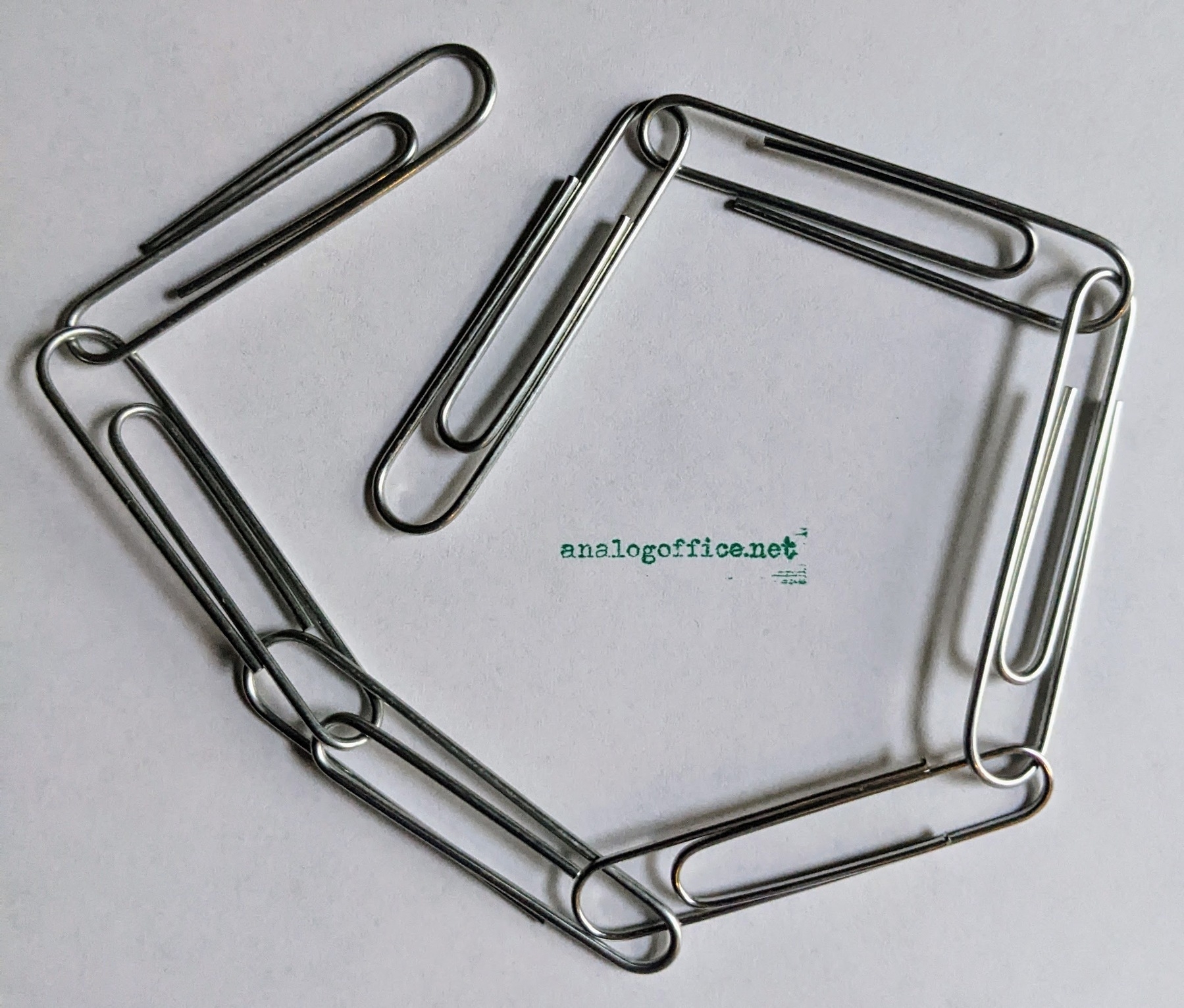 Store your paper clip chain next to your rubber band ball.