The Home Paper Shredder I'm Keeping
First off, apologies to newsletter subscribers: Due to technical difficulties, last Friday's Analog Office newsletter went out late.
In case you missed it, if you want to know why a home shredder is the one office toy I kicked to the curb, click here for why you (probably!) don't need one; and what you can do instead.
Those dinky home office shredders have no place here at Analog Office World Headquarters, but we do have another paper shredder, who always has a home here.
And – unlike a machine shredder – she's decorative, too: The Posey model pops in classic black and white "Tuxedo" styling.
Regular chomping on box corners keeps our girl more than ready to rip up our valuable documents. (We try to put papers away before she eats them, but sometimes she wins.)
Check out 6 seconds of focused cardboard corner destruction, right here.
She also specializes in flattening bubble wrap, something that no machine shredder can do for you.
Go, Posey, go!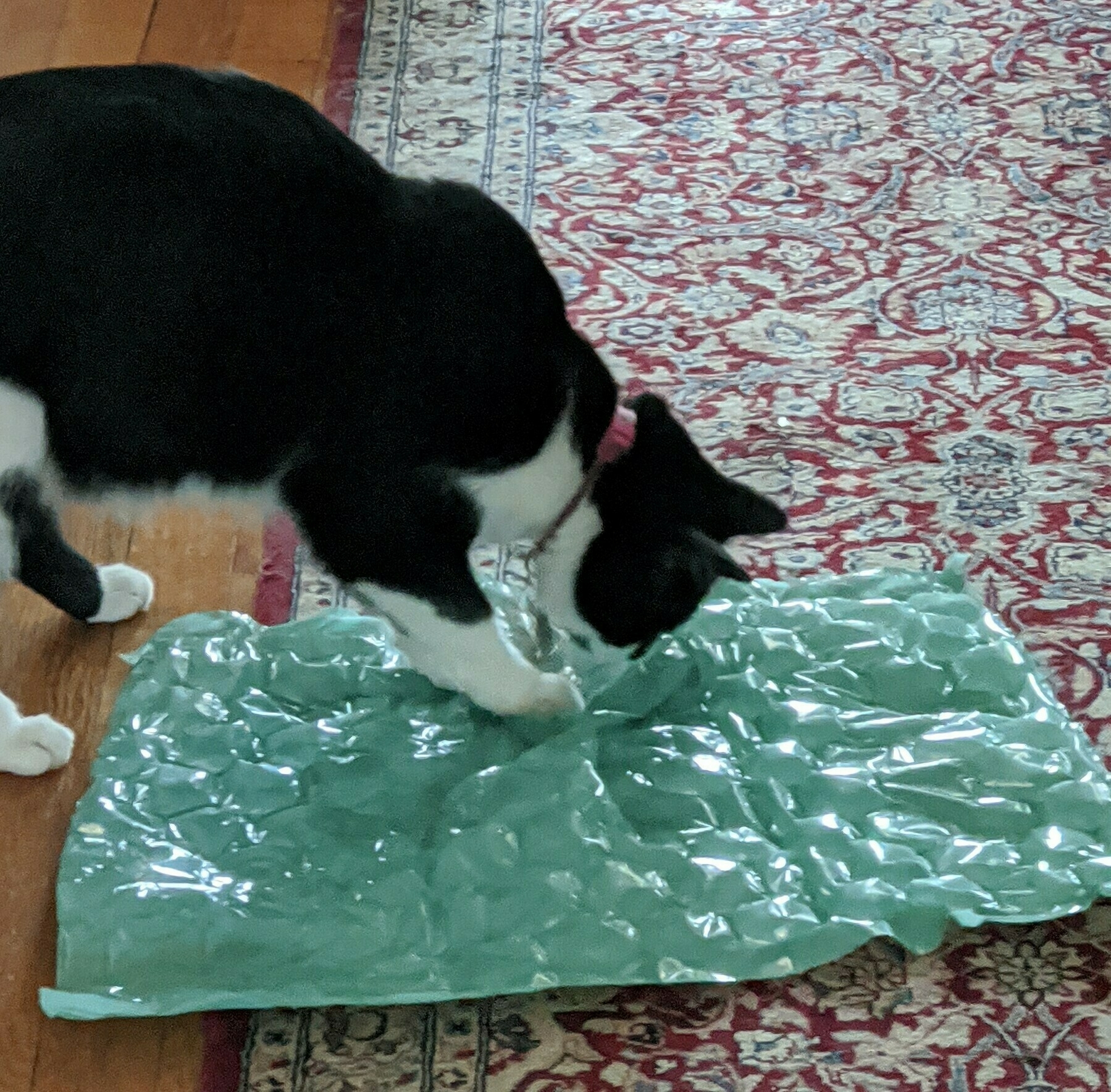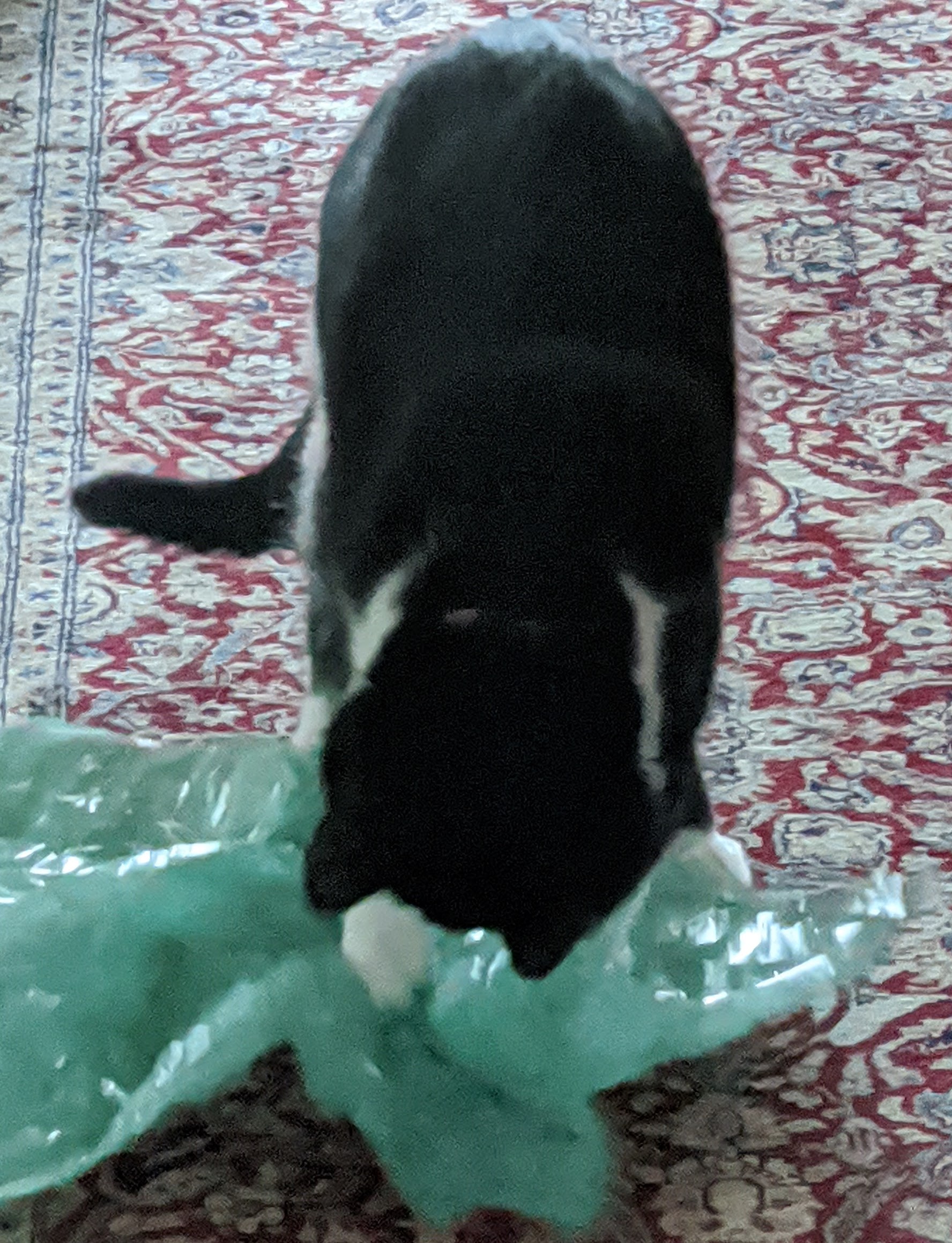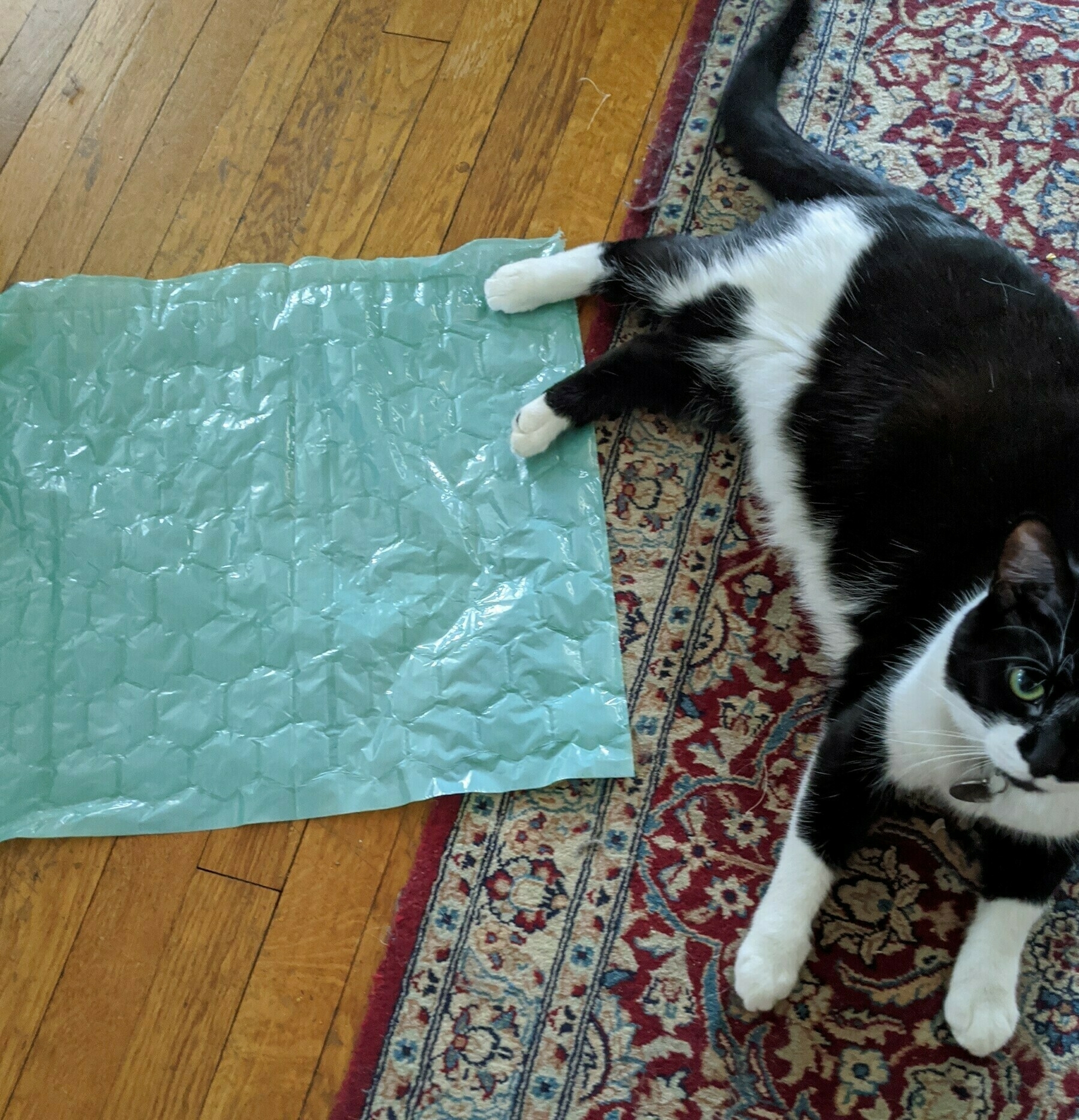 Yeah. No more bubbles.
Her work is done.
For now.