Office Toy: The Letter Opener
If you love objects that combine beauty and utility, this is as good a reason as any to cultivate your own analog office.
Many office supplies are pure tools, like a flathead screwdriver is a tool: they are either well-made for their purpose, or they frustrate the user with materials or product designs that don't hold up to the job. In Office Supply Land, this means things like staplers.
But then we have the category of items I jokingly call "desk jewelry." Like wristwatches, these items quickly evolve into decorative objects, valued for aesthetics as well as function.
Think fountain pens, fountain pen ink bottles, ink blotters; paper weights; planners, notebooks, and journal covers.
And, think letter openers.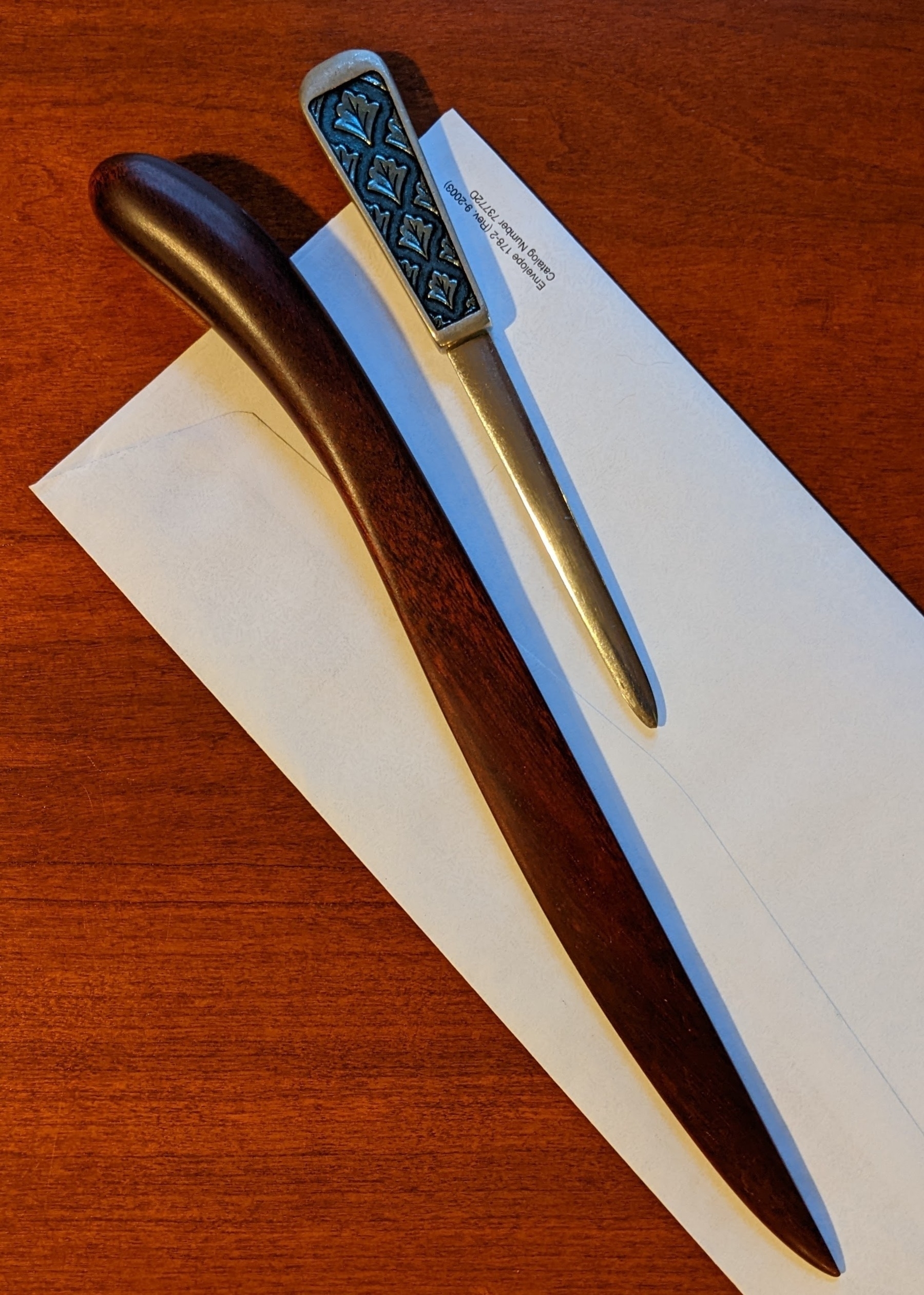 Like ink blotters, these items often swanned around on top of people's desks, rather than slumbering in the drawer next to the yellowing box of staples.
If you want an inexpensive, purely functional letter opener, get a plastic letter opener with a razor blade. These work very well.
But if you want some desk jewelry, if you want to handle something that is both beautiful and useful — and occasionally dangerous — shop around for an old-fashioned letter opener.
---
REFERENCES
"Lethal Letter Opener" (no date) TV Tropes. Available at: https://tvtropes.org/pmwiki/pmwiki.php/Main/LethalLetterOpener (Accessed: 20 October 2022).