Office Toy: the Date Stamp
I like to have the date on just about everything I write.
My master calendar and task tracking apps are digital, but I use a paper notebook for my daily plan and work log. What makes it MORE likely that I will a) record the date, and b) be able to read it later (my handwriting's not the greatest) is using a date stamp.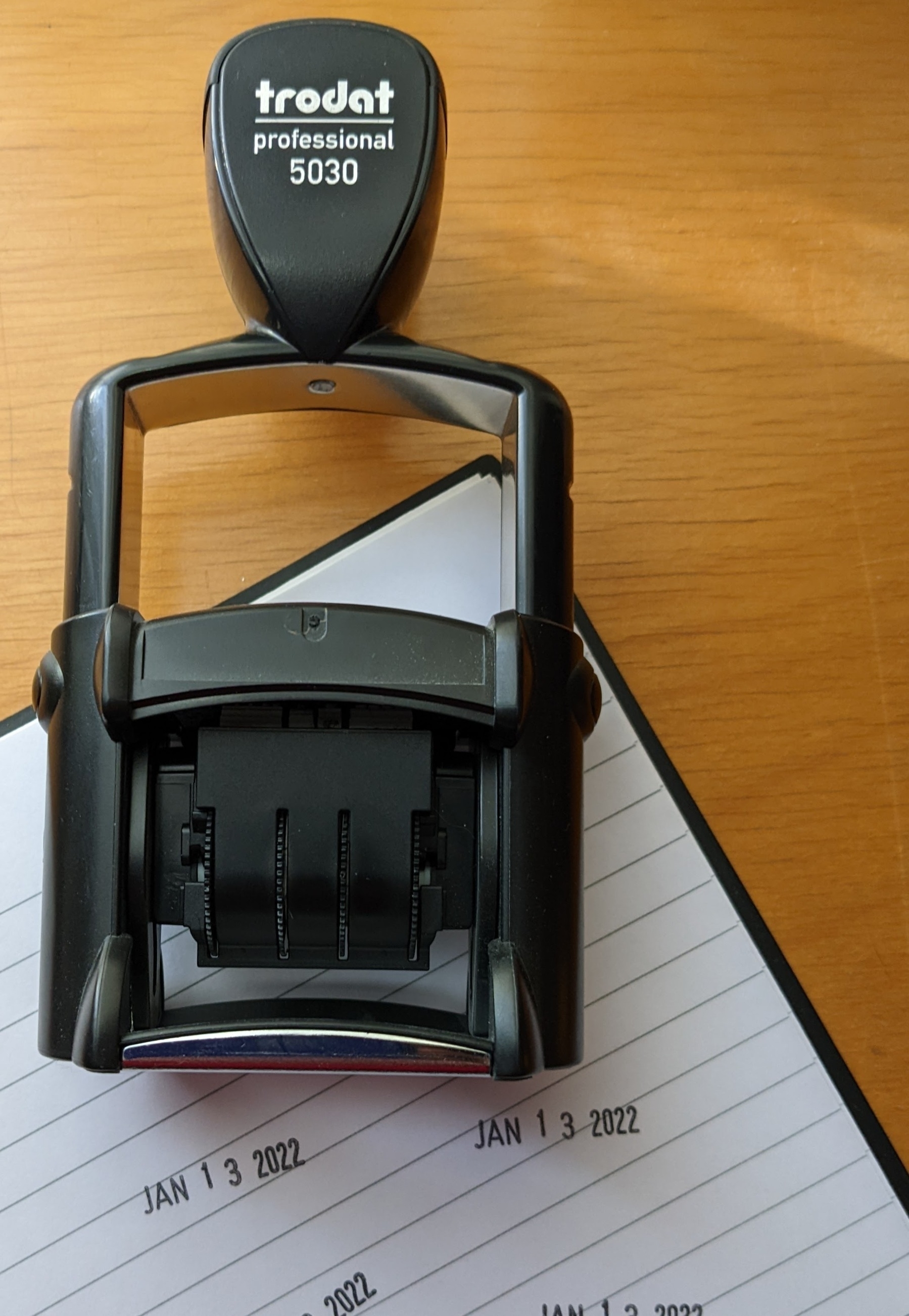 This helps me stay focused. And obviously, for a work log, it's important to record the date as you go.
Because paper helps me to keep my focus, I also use index cards and pocket notebooks to write down certain kinds of notes and ideas. It helps to put the date on these, too: it gives me context when Past Anna wrote a note that is a bit cryptic to Present Anna.
Also, thoughts and ideas can expire. If I come across a note and see that the date is from a year or two ago, odds increase that I can toss that note.
An early 20th century writer whose name has burrowed too deeply into the prairie dog village I laughingly call my brain, used to toss all his postal mail in a pile. Once a year or so, he would rummage through it, check the dates, and say, "Well, it's too late to do anything about that now…."
Recording the date on a note — even a grocery list — helps me say the same.
Besides the practical reasons for using my date stamp, there is an aesthetic one: this stamp is heavy-duty and it makes a great "ker-CHUNK" sound when I use it.
So satisfying. It's like I finished something even before I got started.